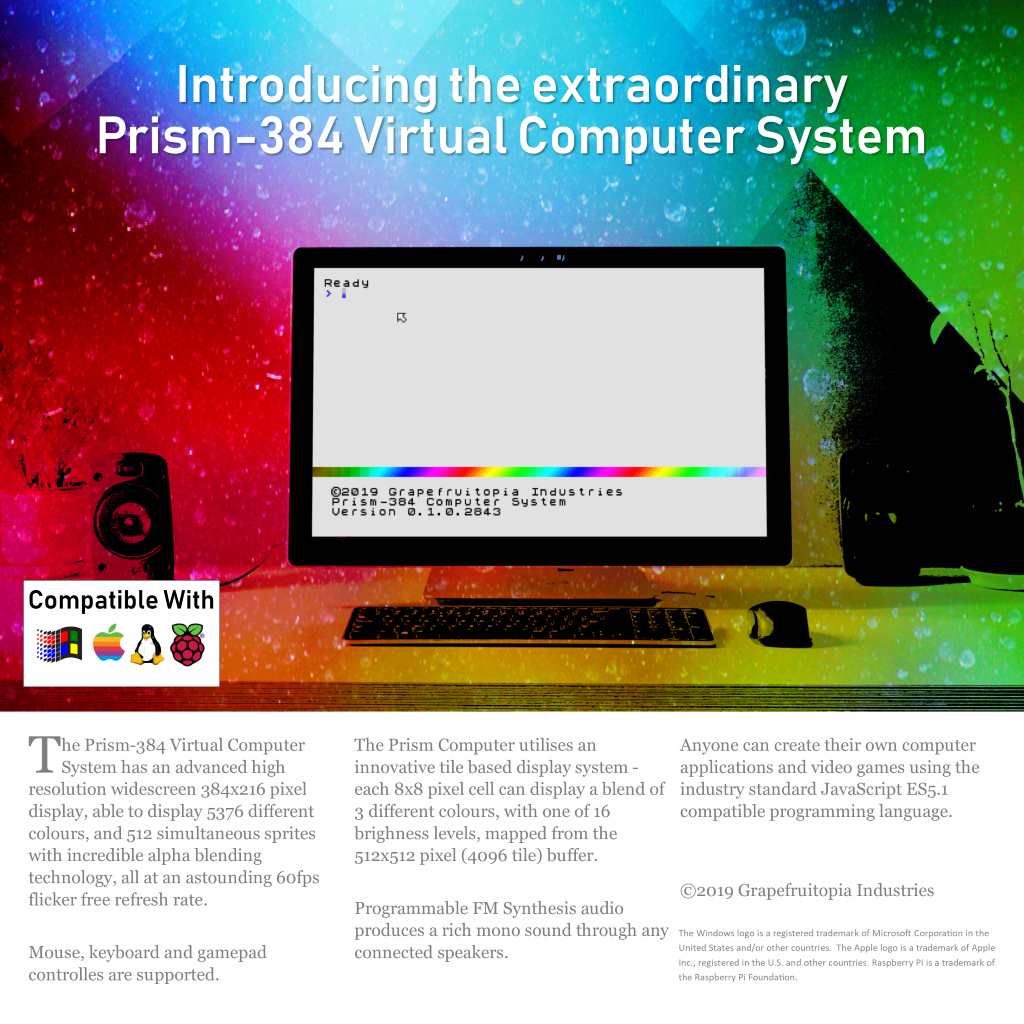 Prism-384
Build 2352 - Linux builds, and many improvements
---
This update brings universal (x86 & x64) Linux builds along with fixes that should make the MacOS version actually work now. There are also lots and lots of tweaks and improvements to the whole system.
Here's the changelog for this update:
Added Universal (x86/x64) Linux build
Mac build should now actually work
Added some example game carts (try `runcart("zork")` or `runcart("genjiko")`)
New Layered Filesystem - packages and cartridges get mounted on top of the base filesystem.
Modified files now written into a user data folder, rather than into the application's folder
Moved some of the sample code out into packages
Tab completion for commands in the console
Added beginnings of ECS framework
Small improvements to Paint program
Many other smaller tweaks!
Files
prism-384-osx-prealpha.zip
2 MB
Version 2352
Feb 24, 2019
prism-384-linux-prealpha.zip
3 MB
Version 2352
Feb 24, 2019
prism-384-win32-prealpha.zip
2 MB
Version 2352
Feb 24, 2019